Most people spend around $200-$300 a week just p
urchasing groceries, however we have a family of four and I have had to make $35 work for a weekly spending budget before my husband was hired at his new job....

(Saving the world one wind generator at a time**)

I know that with the way the economy is times are getting harder and feeding your family along with paying the bills is getting pretty difficult so I would like to help you save money any way I can...

I will share with you the cheapest meals I've found, an
d I will even go into the recipes!


I would first like to thank the person who created Tomato Soup!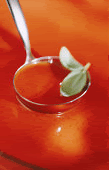 Tomato Soup and Grilled cheese sandwiches have to be one of the cheapest, most comforting, and most yummy meals on the planet! Your kids will love it, and it warms your belly as well.

You can purchase tomato soup for around $0.50 a can and it usually takes 2 cans for a family of four. So there's one dollar, then you will need bread, and if you shop at Aldi you can buy bread for around $0.80 a loaf! Cheese is a little more pricey, but if you think about the fact that you get 16-24 slices in a package of cheese and you spend around
$3.00 you are actually only spending $0.13-$0.18 a slice.
Therefore if you break it down, serving each member of your family two sandwiches and a bowl of soup you are spending $2.80-$3.24 and serving your family dinner for that price is unheard of!



The next meal I would like to mention is spaghetti!

Every time I make spaghetti there are tons of leftovers, so you can actually make this meal into two meals and cut the price in half!

I also don't use hamburger in my spaghetti, however if you choose to use hamburger than the price goes up by around $4/lb.

You can purchase canned spaghetti sauce at Aldi (or another discount grocery store) for $0.99 a jar and a huge pack of noodles for a little over $1. I also make homemade garlic bread by taking butter, garlic, and 6 pieces of bread...melting the butter and garlic in the microwave, spread it over the bread and back the bread until it becomes a little crispy. This will all cost you...(if you think about the fact that there are more than 6 pieces of bread in a loaf, you won't use a whole jar of garlic, and you definitely won't use a whole tub of butter)....around $1-$1.50. So the total cost of your meal is around $3.00-$3.50.

You can cut that price in half if you use the leftovers for lunch the next day because then you are spending that amout for two meals or paying $1.50-$1.75 per meal! That's outrageous, right!

It brings a smile to my face!!

That being said I would also like to highlight meals like tuna helper, which if you buy off-brand you will expect to pay around $3 for the entire meal (tuna included), peanut butter and jelly will run you around $3 a meal as well. You could also eat breakfast for dinner because eggs are a whole lot cheaper than meat, and cereal works well also.

Tomorrow I will be posting about things that are cheaper to make at home. Be sure to come back there will be lots of yummy recipes!